I cannot tell you how much I love small businesses. From their entrepreneurial spirit to the passionate story behind each owner and their dream. Each company has a brand, a narrative, a customer they are targeting, and are part of a larger community. Every business is unique, yet many have trouble communicating their message throughout their customer's journey.
The word "marketing" can sound scary. Some think it means paid billboard ads or launching a Facebook account or running coupon stuffers - these barely scratch the surface. Marketing is the action or business of promoting and selling your products or services. It's making sure that your company messages are targeted and relevant. It's ensuring you have the metrics set up to track, monitor, and refine your approach. I know for some, marketing can end up taking second chair to immediate concerns like finances, planning, and day-to-day operations, but they're missing out on a big opportunity to turbo-charge their business.
If you own a small business, take a moment to ask yourself these questions: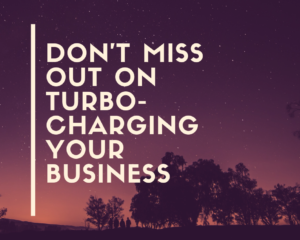 Does your name and brand tell your story? Do your research. What do you feel when your business name is said out loud? You don't want it to be so unique that customers don't relate your service or product to your name. Can your employees easily tell the story of your brand? Does it resonate with your customers? Prove it. Ask for feedback from employees and customers, then adjust as needed.
Does your messaging speak to your target customer? Messaging is everything. No kidding - one word can amplify your message. Is your message consistent in everything you do?
Have you thought through your customer's experience? Sure, you can provide the best product or service, but how are you delivering it? How are you showing you care? Are you gathering feedback? Rewarding your loyal base? More than ever, customers expect a high level of customer service - create an experience and you'll see results faster.
Are you connecting with your community in a meaningful way? Your business needs the community to thrive. The more partnerships and connections you make, the easier it is to promote your business and spread the word. Are you involved in your local chamber of commerce or local networking channels? Is there a non-profit you can help support?
Are you giving back as much as you can? Giving back doesn't always mean donating percentages of profits or writing big checks to those in need. While it can mean monetary donations, it also can mean giving back with resources. Can your business host or serve as a central hub for a community event? Can you offer an internship to local high school students, helping to train them on the job? Can you be the point of contact for a local food drive? Think about what opportunities you may be missing. Giving gives back - it's impossible to be stressed and anxious about your business when you're in a space of gratitude and giving.
Are you forgetting about the power of social proof? Social proof is also known as word-of-mouth, but the public kind. In today's online world there are so many platforms where customers can provide their feedback and review. Are you monitoring them? Responding accordingly? Are you making the ask for feedback, so you continuously improve? Don't rest until your customer's experience is unrivaled.
Is your mind spinning? Want to learn more? Let's chat!