The Summer is in full swing, so in my house that means most of the planning in my house centers around the kids to keep them entertained over the summer – but Summer fun isn't just for kids. Don't let yourself be left out, there are plenty of ways to enjoy the Summer – not just as a family, but just as adults too.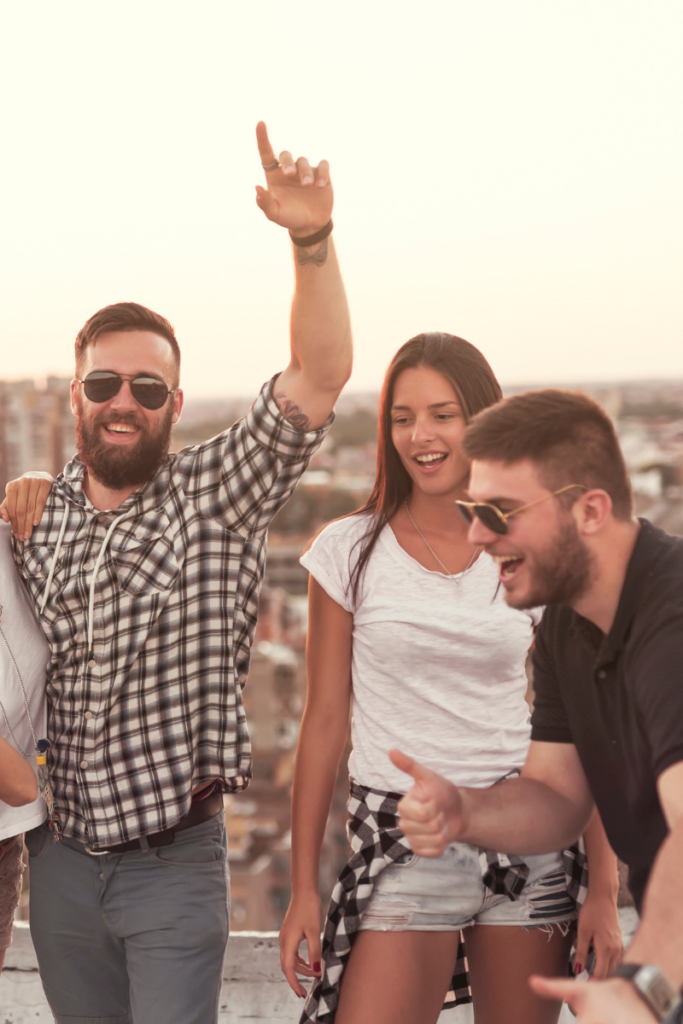 Here are some of our favorite less traditional things to do:
Escape Rooms – These are a blast.  It not only stimulates the mind but you work together to figure out the challenges so you can all get out on time.  Any non-believer I've convinced to go has had a great time, so if you're on the fence about this one, just trust me and check it out. This is a great team building activity for families and there are many different levels of difficulty.  You can book a private room or join in with another group.
Food Tours – This is my new favorite thing to do in a city.  Typically, you can find local walking food tours on Travelocity – a guide will lead you around the city for about 3 hours, exploring not only the city's history, but it's culinary landscape. Groups are typically 10-15 people visiting 4-6 restaurants, breweries, tea houses and other food/beverage venues. I like to book a lunch tour – trust me, you won't go hungry – you'll have more than enough bites and sips to keep you satisfied, all while learning a little history along the way. If you're in NC, I highly recommend taking the 'Taste of Carolina' – it's available in multiple cities throughout the state.
Cooking Classes – Along the same lines as the tour, a cooking class lets you get your hands dirty while also leaving some room for teamwork and dare I say, some flirting with your partner. The chef walks you through every step of the process and teaches you new techniques. You'll have more than enough food and drink. It's so much fun to do as a group or just with a friend.  Plan ahead and you'll get to pick your favorite cuisine or culinary technique!
Live Music/Bars – I admit, going to a bar in your 30's doesn't hold quite the same appeal as it once did, but there's something good for the soul listening to a band play live, so don't throw out this idea – you don't even have to drink to enjoy. Locally there are quite a few 'listening room' venues which host various acts from all genres of music. It's a bonus that most of them are donation only, so the cost could potentially be pretty low.
Arcades – Even I was skeptical about this one at first, but with places like Dave & Buster's, the reality of it is a no-brainer.  There's a bit of nostalgia playing a game like skee-ball – mix that with a cocktail and some good old-fashioned competition, and you're in for some fun.
Drive-In Movies – Ah, this classic of times past.  There's nothing more romantic or nostalgic then catching a movie sitting in your car, snuggled up next to your partner or taking your kids to the movie in the park.
Movies – You can take the movies a step further and make your own movie experience by moving your TV onto the porch or into the yard – instant kid-friendly Netflix and chill!
Bowling – This is one of those sports that most people don't mind being bad at – you can have a little friendly competition and some laughs as you trash talk your way through a few rounds. Kids also love to play (hello bumpers), but they may only last a game or two.
Scavenger Hunts – This doesn't have to be extravagant to be fun!  Set it up and invite some friends over, or have the kids join in too.  You could even do a mobile version where you send participants to go pick up things from local places and bring them all back…everyone will have to strategize the best route (don't forget to emphasize safety and going the speed limit on this one). There are a lot of inexpensive apps out there that can help guide you and even help you learn about the city/town you're in.
Karaoke – Now that you're all old enough not to care if you sing a bit off key, go belt out all your favorite songs of today and yesterday. A lot of local bars have dedicated karaoke nights, but don't let that stop you from hosting one of your own in your living room!
Brewery/Brewery Tours – Most of us enjoy a nice brew, but how do they make it happen?  Take a tour and let them tell you.  And the best part?  The samples, of course.
Ice skating/rollerskating – This one might take you back – it's a great way to burn off some energy and have a few laughs.  Plus, getting up some speed and feeling the wind in your hair is good for the soul.
Axe throwing – I know, crazy right?  Try crazy fun.  This one will bring out a competitive side you didn't know you had and you'll walk away feeling like you can conquer any mountain that comes your way.
A & R Workshop – If you're wondering what this is, you're missing out! This is a chain of DIY wood workshops where you can be as creative as you want to be and take something home you actually can use (or gift). You simply sign up for a class and pick your design ahead of time. They provide all of the wood, paint, and other materials to get the job done. BYOB and friends to the party and they'll guide you through the process. Don't worry if you don't have carpentry or painting skills, I swear anyone can do it! I'm addicted.
Pottery/Wine & Design – the best thing about one of these things is that you don't have to be creative or artistic in the least to attend.  Just bring whatever skills (or lack of) with you and enjoy the ride.  It's not about coming away with something amazing, it's about the expression and experience (and – some might say – the wine).
Comedy Show – Life can be busy, hectic, even stressful – and as they say, laughter is the best medicine.  The comic doesn't even have to be famous or that good…pick up some tickets and surrender to the funny.