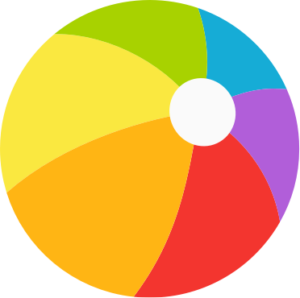 Life is busy. The more years go by, the more responsibilities and the more time spent working - means you have less time to catch up with anyone who doesn't live in your household. Sure, you can always pick up the phone and call someone, but that relies on them being free at the exact same time. Then there's always texting. Personally, I read texts immediately but take forever to respond to them. I'm usually in the middle of something and tell myself I'll come back to it, then get caught up in life.  I feel terrible about it, but it's the truth. And yes, there's email or the old-fashioned letter - but again, who has the time or reads them anymore?
Enter Marco Polo.
No, its not your childhood pool party game - it's a mobile app. They market themselves as a video walkie talkie. It's a face-to-face messaging app that allows for one-on-one or group conversations through on-demand video that's stored in the cloud. This means you can get together groups of friends, family, co-workers, etc. and create streams of conversation in real-time, when you want, how you want. It's literally revolutionized my long-distance relationships and makes me feel closer to my friends than ever before.  Much like Snapchat, Marco Polo allows you to send messages that short and sweet (though you could go on as long as you'd like - there's no restrictions). But unlike Snapchat, the app saves your videos so you can have a running conversation with your group. You can also add text, filters, icons, and even share photos through the app. It alerts you when your friends are online and you can even interact with videos while watching them using cute heart and smiley face emojis (my kids love this feature).
Here's how Marco Polo has changed my life...it's allowed me to:
See other people. This is key and really adds to the conversation and intimacy level. They say conversation is 93% nonverbal and with Marco Polo you can visually see their facial expressions, their mood, their surroundings, and feel more connected. For me this is key because it allows me to show my sisters outfits I try on for work trips or show my mom friends my kid's rash and ask questions.
Get feedback on daily life decisions. As a mom I'm doing the best I can, but I have 100 questions a day. Anything from what should I make for dinner to is normal for my son to be wrestling his 16-month-old sister. Getting a quick "mom" poll is seriously the best thing and sharing my experiences with others in my same situation is lifesaving. It's a huge stress reliever.
Share my life with my loved ones. I can share my day, anytime I want. I can also share images I take with one click. It's a steady conversation of back and forth sharing. It's a great way to keep up with long-distance family members.
Communicate when I want. This is crucial for a working mom of two. I barely have time for myself, let alone to call my girlfriends. Marco Polo allows me to pick up my phone in-between daily tasks to reply quickly, when I want. I can record a long or short message without obligations.  And they can watch and listen at their convenience too.  Win-win.
If you haven't tried the Marco Polo app, I highly recommend it. Download it on iTunes or Google Play. If it works out, let me know why you love it - leave a comment below.